This is the most common query that why Indian students go to Ukraine for medical studies or Why medical students go to Ukraine to study MBBS. I have explained all factors and reasons which led to forcing students to go to Ukraine or Russia for mbbs and medical studies. Indian education system and government not looking matters properly lead to this. Also, reservations lead to the situation where Indian students have to go to Ukraine for mbbs and medical studies.
We all know that in India the study of medicine that is MBBS is very costly . Every year more than 18 lakh of students give the entrance test of Neet that is national eligibility come entrance test for admission in MBBS to become doctor. After passing class 12th from Biology each and every student Have A Dream of becoming a doctor and serve their Nation. As we all know that doctor is given place after God. This dream is not only of students but also that 18lakh parents whose children are appearing for entrance examinations. In India at present time also there are very less number of government MBBS colleges. There are several private colleges but seats in government mBBS colleges are very less.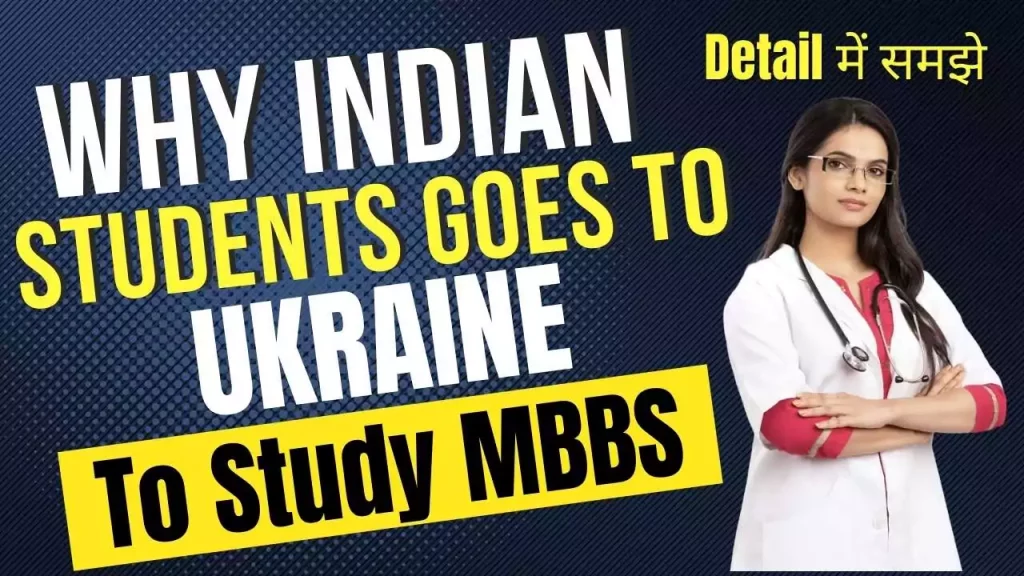 Now you might ask me that why I am telling you all this. This is the reason why many students from india goes Russia and Ukraine for pursuing their MBBS course. The fact is that those who secure all India rank amongst top are also not getting seats in government MBBS colleges and they cannot take admission in the private colleges of MBBS. Now the question might come into your mind that why they are not able to take admission in private MBBS colleges this is because of the high fees structure by Indian private colleges and the government has also not regulated that private MBBS colleges fee structure due to which poor students of financial instruments are not able to take admission in the private colleges and result of this is that they have to go foreign or Ukraine or Russia to study MBBS because the fee structure over there is three times less than Indian private MBBS colleges.
General or unreserved category students are not getting seats in government MBBS colleges due to the reservation structure of India and due to which they can just spent 30 to 40 lacs for their study on mBBS. 30 40 lakh they can complete their MBBS of 5 years. But whereas if we talk about Indian private MBBS colleges fee structure starts from 15 to 20 lacs per annum. Check out Genesis Origo for ACCA online courses now.
Good private MBBS colleges cost u 1 to 1.5 crore . And a normal middle class people cannot afford this much use amount. Get loan of such big amount from the banks and due to which they cannot afford such costly MBBS studies but due to the dream and send them Russia Ukraine Philippines Kanak istana sector other countries to study MBBS because their cost of study is little low.
But it is the fact that what happens just now like Russia and Ukraine crisis left everyone alone in Ukraine for studying MBBS or any other courses due to which now they are feared and they have suffered a l it's high time for government of India to regulate the high MBBS private colleges fee structures due to which Chairman and talented students cannot take admission in India they have to go out of the country.
I have explained the real pain of a MBBS students and students were preparing for Neet and MBBS examinations. I hope you will be able to relate yourself with the fact I have mentioned or shared here. This are the main reasons why students from India Russia for MBBS study.
Before you Go, You can also Read,
If you liked my article then do share with all your friends and WhatsApp Facebook groups so that they can read and understand why exactly students from India visits Russia or Ukraine to study MBBS.