NEET 2020 UPDATES !! LATEST NEET NEWS UPDATES 2020 !!
EDIT PHOTOS ONLINE - REDUCE Image SIZE ONLINE Below !!!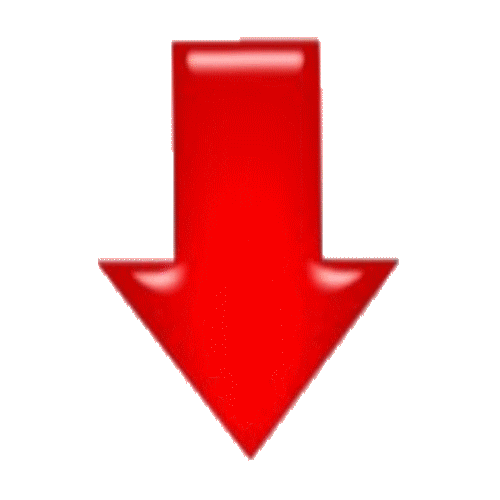 NEET 2020 new EXAM DATES - NEET Exam date latest News-CLICK HERE to know DATES !!!
| | |
| --- | --- |
| NEET 2020 EVENTS | NEET 2020 DATES |
| Notification DATE | 2nd DEC " 2020 |
| Last Date of APPLY | 31st DEC " 2020 |
| Form Correction Date | 2nd Week January |
| Admit Card Release | March 3rd Week |
| NEET 2020 EXAM Date | 3rd MAY " 2020 |
| Results NEET 2020 | 1st Week JUNE 2020 |
NEET 2020 IMPORTANT DOCUMENTS Required !!
Documents Required To Apply For NEET 2020 -
Candidates must keep the following documents ready before filling up the NEET Application Form 2020.
Scanned image of passport-sized photo
Scanned image of the signature
Class 10 mark sheet
Class 12 mark sheet (for those who have passed the exam)
Valid Photo ID proof
Other Documents required for applying for NEET 2020 online

NTA has simplified the process of filling the NEET 2020 application form by reducing the list of documents needed. Below is the list of the documents and details that are required at the time of filling the NEET 2020 application form:
Any government-approved ID proof such as Aadhaar Card or any other proof that was provided by the government.
If you are from the state of J&K, Assam, and Meghalaya, you can apply using your passport number, ration card number, bank account number or any other valid government ID.
Your class X and class XII Certificate.
Your valid email id and your current mobile phone number (please enter a valid mobile number where NTA can send you SMS).
Scanned image of your photograph and your signature.
Credit/Debit Card/Net Banking details needed for making online payment of fees.
If you are a foreign candidate for NEET, you need to provide only your valid passport number as identification proof.
Know STATE WISE NEET 2019 CUTOFF ( Previous years NEET CUTOFF , MARKS and COLLEGES DETAILS )
Each AND Every Detail of NEET 2019 related to QUESTION PAPER, CUTOFF, ANSWER KEY !! IT WILL HELP IN ANALYSIS OF NEET 2020 Strategy and Details. Click on LINK BELOW for DETAILS !!
---
NEET 2020 QUALIFYING EXAM CODES :
CODE 1: 12TH APPEARING in year 2020 .
CODE 2: Passed 12th previous year, not taken admission in graduation.
CODE 3: PUC exams Passed/state boards like Karnataka,A.P etc
CODE 5: Graduation 1st Year students.
CODE 6: Graduation passed Students with any 2 of P/C/B/Z
CODE7 : Any other board or equivalent syllabus of 10+2 with P,C,B,E and Practicals.or From other Country.
NEET Earlier UPDATES !!
NTA Neet 2019 Application form & NTA neet 2019 | Apply Neet 2019 Application form. How to Fill NEET 2019 Application form Online ntaneet.nic.in NTA neet 2019 All LATEST NTA neet 2019 online form RElated Queries will be solved. Just like neet 2018 application form.
ONLINE CORRECTION
GOOD NEWS for NEET 2019 Aspirants !!!!
NEET Correction 2019 starts from January 14; Candidates who had applied for Neet examination, as they know that the examination application form has ended on 7th DEC.N ow many have done some mistakes and they are waiting for the correction window. So the update is for you all guys that from 14th of January the correction window is going to open and all the details that how to correct the form and what are the requirements for online correction is mentioned here kindly share this post to so all can understand.
| | |
| --- | --- |
| Events | Dates |
| Application form released | November 1, 2018 |
| Last date of submission | December 7, 2018 |
| NEET correction window starts | January 14, 2019 |
| Last date for corrections | January 31, 2019 |
If You have any Doubt or Query :
👉मुझसे Direct Call 📞 पे बात करना चाहते है किसी बात की लिए।। Then Callme4 App se Mujhe call kar sakte hai. Mera Callme4 id है - [email protected] ( Search करे Call me 4 App में और Direct आपके सवाल पूछे )
Process of NEET UG correction 2019
Candidates can use the link provided on the official website, which is ntaneet.nic.in.

Use NEET candidate login 2019 option and enter the application number and password.

Click on the button mentioning 'Correction in NEET application form 2019'.
NTA Neet 2019 Application form | Apply Neet 2019 Online Application form
NTA NEET Application Form 2019 – ( ntaneet.nic.in) The National Testing Agency (NTA) will release the NEET 2019 application form on November 1, 2018. The mode of release of the application form of NEET 2019 will be only online which implies candidates will not be able to purchase the application form in any offline medium. So be ready for Online Form.
NEET 2019 registration facility will be available till November 30, 2018. It is unlikely that the authorities will extend the last date, therefore, candidates must ensure that they fill the NEET application form 2019 prior to the last date.
AS we all Know that,
NTA has replaced CBSE as the conducting body of NEET UG. Apply at ( NTANEET.NIC.IN ) NEET 2019 will be conducted on May 5 in a single shift. NEET 2019 will be held only once a year. The mode of conduct of the exam will be offline only i.e. candidates will be provided OMR sheet wherein they will be asked to submit responses. Only those candidates who will fill successfully submit the NEET application form 2019 will be eligible to take the exam on the said date.
YOU can LOOK OUT NTA Official Website here - NTA NEET Official SITE
NEET 2019 Official Website- APPLY HERE - CLICK
Also, Read our NEET LATEST NEWS Posts-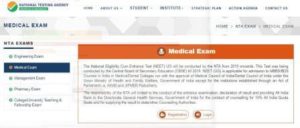 NTA NEET 2019 Application Form and NTA NEET 2019 DATES & Schedules!
The NTA has announced the exam dates for the NEET 2019 examination. Candidates can check the table below to know about all the important dates of NEET 2019.
[table id=1 /]
NTA NEET 2019 ELIGIBILITY Criteria :
Academic Qualification- Aspirants of NEET 2019 must have English, Physics, Biology and Chemistry in Class 12 or equivalent examination. Candidates must score qualifying score in each of these subjects individually and unreserved category candidates should also score a minimum of 50% marks in Physics, Chemistry and Biology in aggregate. Reserved category candidates are required to score at least 40%
Nationality- Indian citizens, NRIs, PIOs, OCIs and foreign nationals are eligible to appear for NEET 2019
Age Requirement- Candidates must not be less than 17 years of age as on December 31, 2019, and not more than 25 years of age. For reserved and PwD category candidates, the minimum age limit is the same whereas the upper age limit is 30 years to be eligible to register for NEET 2019.
Attempts- LImits issue or No. of LIMIT is not there yet
neet 2018 application form.............
How to Fill NEET 2019 online Application Form? at https://ntaneet.nic.in
STEP 1 -
Get your NEET Registration Number and Password. This can be down by following these steps -
Visit the official website i.e. nta.ac.in and click on the 'New Registration' link as shown in PIC above too.
click on 'Apply Online
Fill ALL Details Like ACADEMICS, Subject, College and Address etc. DETAILS
Choice of Medium of Question Paper. The medium of question paper will have to be chosen from all the languages available (including English, Hindi, Gujarati, Marathi, Oriya, Bengali, Assamese, Telugu, Tamil, Kannada and Urdu)
Choice of Examination Centre and SlotThe choice of exam centre up to the maximum limit allowed has to be done in order of preference
Then Uploading Photo and Signature!
| | | | |
| --- | --- | --- | --- |
| Photograph | 10 – 100kb | JPG | Photo must have the candidate's name-Date when the photo was taken |
| Signature | 3 – 20 kb | JPG | Sign must be done with a blue or black pen on white background |
LASTLY, Payment of Nta NEET 2019 Application Fees.
You can pay your fees via Different bank DEBIT card, Credit card etc.
and THUS you will get CONFORMATION PAGE ..... You are Done filling NEET 2019 Application Form.
CONCLUSION : Everything explained in brief like - NTA Neet 2019 Application form | Apply Neet 2019 Application form. How to Fill NEET 2019 Application form Online. All LATEST NTA neet 2019 online form Related Queries will be solved.
ALSO GO THROUGH OUR POSTS and VIDEOS
Also, read -
ANY problem ?? NEET 2019 Query ONLINE ,ASK ME.
You can follow US on Links Given Below –
YOUTUBE- https://www.youtube.com/CompetitionDuniyaWithAMAN
FACEBOOK- https://www.facebook.com/CompetitionDuniyaWithAman
TWITTER- https://twitter.com/amankumar210496
ANY QUESTION ???? ASK BELOW BY Commenting !!